---
Tungsten Gold-Plated Coin for School Anniversary Celebration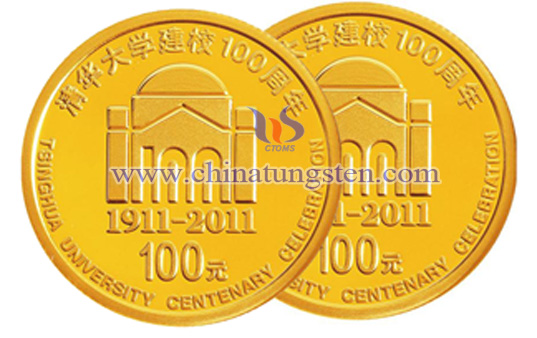 School anniversary celebration refers to the anniversary celebration that held by school since it has been founded. It is a great day for all the teachers and students. In addition to invite the teachers and students in school, the graduated alumnus or the local leading cadres to participate in the celebration activities, the school will usually customize tungsten gold-plated coin as school anniversary celebration souvenir to each other.
Tungsten gold-plated coin generally has a similar fine bright yellow appearance. Compared to the fine gold coin, tungsten gold-plated coin has higher wear resistance and corrosion resistance, which can be permanently preserved. In addition, tungsten gold-plated coin's price is more favorable than gold coin, but their memorable value are equal, therefore, tungsten gold-plated coin is very suitable for souvenir of school anniversary celebration. The size, style, pattern, engraving, gold plating, etc. can be customized according to the requirements.
Declaration:Tungsten gold-plated products offered by Chinatungsten Online are only for decoration, commemoration and/or collection, please do not use for illegal purposes.
Announcement
More Links:
Gold-Plated Tungsten Alloy Bar
Gold-Plated Tungsten Alloy Coin

Enquiry & Order