---
Tungsten Gold Plated Badge for Club Member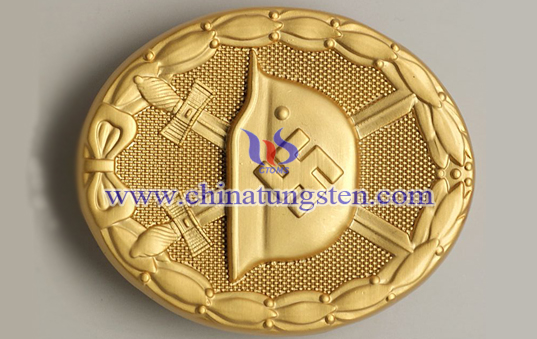 Club refers to the formation of group or circle consisted with several people who have common interests. Club usually does not limit the number of club members by default. The scope of its coverage is very wide, such as business, sports, catering, social media and so on. Each club usually has exclusive badge for members to make identification purposes.
Tungsten gold plated badge for club member is a symbol for club to identify their members' individual information, and reflect the nature, founded subject or content of the club. Tungsten gold plated badge for club member is non-toxic and wear resistant. Due to its superior properties, tungsten gold plated badge for club member has higher applicability than real gold, especially for its cost-effective, which means you could use less money to get a long-term preserved tungsten gold plated badge than the real gold badge. So it is an excellent choice for a variety of clubs to use as a symbol. Tungsten gold plated badge for club member can be specially customized depending on the nature, logo designs of the clubs.
Declaration:Tungsten gold-plated products offered by Chinatungsten Online are only for decoration, commemoration and/or collection, please do not use for illegal purposes.
Announcement
More Links:
Gold-Plated Tungsten Alloy Bar
Gold-Plated Tungsten Alloy Coin

Enquiry & Order