---
Leo Tungsten Gold-Plated Coin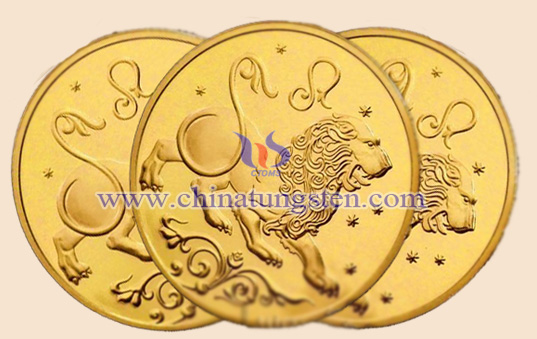 Leo, the fifth house of the twelve houses, is a symbol of power, which births from July 23rd to August 22nd. Based on the analysis of constellation character, Leo people have a firm and indomitable heart that full of enthusiasm.
Using Leo tungsten gold-plated coin as souvenir or gift to Leo friends can show your warm care and deep mind, also enable the recipient be full of happiness and sincere. Because of its aesthetics, it can be permanently stored. Leo tungsten gold-plated coin can be customized from the weight from 1 gram to 50 grams, the surface of its plating color can also be rose gold, platinum and so on.
Declaration:Tungsten gold-plated products offered by Chinatungsten Online are only for decoration, commemoration and/or collection, please do not use for illegal purposes.
Announcement
More Links:
Gold-Plated Tungsten Alloy Bar
Gold-Plated Tungsten Alloy Coin

Enquiry & Order