---
Rat Tungsten Gold Plated Bar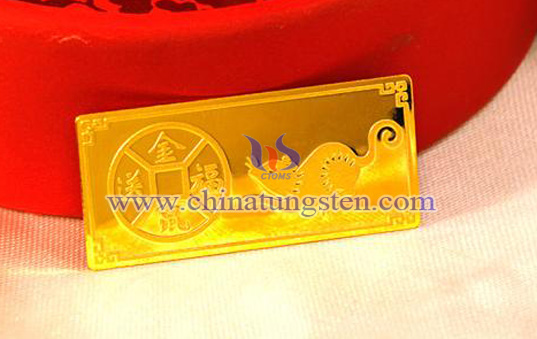 Twelve Zodiac is one type of the Chinese ancient folk culture, which just entering native Chinese heart deeply. Zodiac Rat ranks the first in Chinese zodiac.
Rat tungsten gold plated bar could be used as the commemoration for the person who was born in the year of Rat, also it could be preserved as the collection for that special year. Many local people use Rat tungsten gold plated bar to celebrate the Rat Lunar New Year in China, especially in some small villages nearby countryside. It should an ancient culture worthy of well protection. The unit weight for Rat tungsten gold plated bar could be controlled from 50 gram to 10KG as per different demands. As it is cost-effective, wear resistant and durable with an attractive appearance, Rat tungsten gold plated bar is widely welcomed home and aboard.
Declaration:Tungsten gold-plated products offered by Chinatungsten Online are only for decoration, commemoration and/or collection, please do not use for illegal purposes.
Announcement
More Links:
Gold-Plated Tungsten Alloy Bar
Gold-Plated Tungsten Alloy Coin

Enquiry & Order