---
Tungsten Gold-Plated Coin for Concert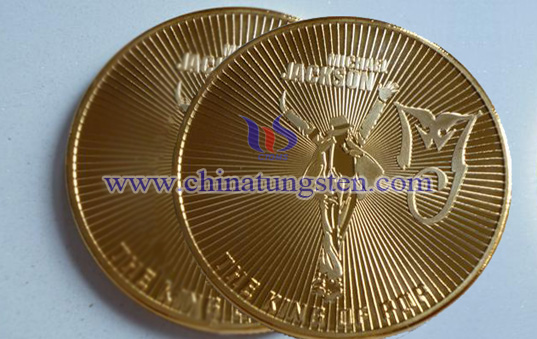 Concert is a kind of shows that sing directly in front of the audience, the performer can be a group or single, in most cases the concert needs to buy tickets. Many singers prefer to interact with their fans to express their appreciation for the support of their fans in the concert.
Under normal situation, the surface of tungsten gold-plated coin for concert could be engraved with the concert's subject name, date and location. For its golden bright appearance and high commemorative value, tungsten gold-plated coin has been widely used as concert souvenirs to audience, guests, etc. Tungsten gold-plated coin for concert has excellent corrosion resistance and abrasion resistance, which makes it can be permanently preserved as a beautiful witness in life.
Declaration:Tungsten gold-plated products offered by Chinatungsten Online are only for decoration, commemoration and/or collection, please do not use for illegal purposes.
Announcement
More Links:
Gold-Plated Tungsten Alloy Bar
Gold-Plated Tungsten Alloy Coin

Enquiry & Order