---
Tungsten Gold Bar for Gold Shooting Replacement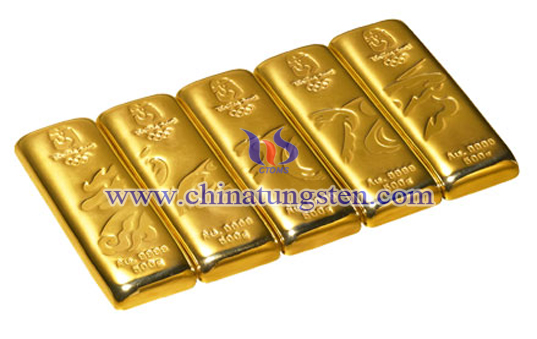 The development and growth of e-commerce changed the single operation mode of social economics. For many e-commerce suppliers or operators, such as Taobao, Tmall, the exquisite pictures determined whether their shops are attractive enough for their customers. However, in normal shooting, using fine gold would have big security problems, such as accidentally broken, stain, etc. In addition, there will be a risk of loss and theft.
Tungsten gold bar for gold shooting replacement is the cost-effective way to solve these security problems. Its exquisite appearance is almost consistent as fine gold. But tungsten gold bar has a better wear resistance and more affordable than fine gold bar, which can greatly reduce the loss of fine gold bar due to damage, theft or loss. Such tungsten gold bar's pattern, engraving, size, weight, etc. can be customized as required.
Declaration:Tungsten gold-plated products offered by Chinatungsten Online are only for decoration, commemoration and/or collection, please do not use for illegal purposes.
Announcement
More Links:
Gold-Plated Tungsten Alloy Bar
Gold-Plated Tungsten Alloy Coin

Enquiry & Order