---
Tungsten Gold-Plated Bar for Bank Fund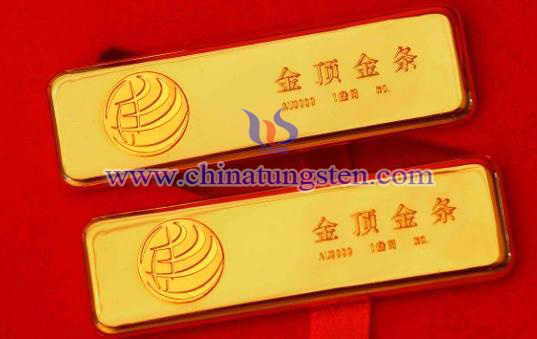 Bank fund is a kind of investment ways, which is publicly to raise small amount funds to people for investment, and returns the profits to people. General fund companies will give some gifts to customers who invest a relatively large amount for thanks, this kind of gifts are usually with a certain grade, as for a business gift, on one hand it needs to reflect the requirements of the customer's attention and caring service, on the other hand, it will be better to reflect the nature of the bank fund companies.
Tungsten gold-plated bar, as a highly cost-effective"gold alternatives," will be very decent as the business gift for bank fund companies. For more personalized and specialized, banks fund companies can also engrave different customer names on tungsten gold-plated bar and attach greetings or carve their own company LOGO etc., so that both reflect the quality and the company's good faith. Tungsten gold-plated bar's weight can be customized from 1kg ~ 10 kg.
Declaration:Tungsten gold-plated products offered by Chinatungsten Online are only for decoration, commemoration and/or collection, please do not use for illegal purposes.
Announcement
More Links:
Gold-Plated Tungsten Alloy Bar
Gold-Plated Tungsten Alloy Coin

Enquiry & Order