---
Tungsten Gold-Plated Brick For Gold Detection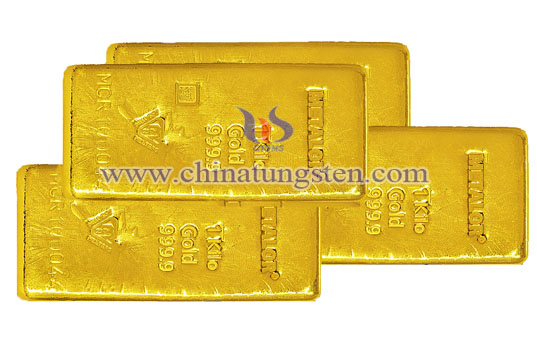 Gold is a kind of precious metal which can be decorated and maintained. It has its own unique position in people's heart. People's pursuit of gold and gold products has been in a rising state, especially in recent years, as people's living standards are generally improved. The fanatical pursuit of gold by people makes the business of gold sellers is on the upgrade, but it also brought a series of false gold issue.
The matrix of tungsten gold-plated brick is tungsten alloy, its surface is an gold-plated layer, mainly used as ornamental product, collection and gift. While tungsten gold-plated brick for gold detection is that to be used to show the difference between real and fake gold to customers by the gold detector sellers. The shape, weight, quantity of this kind of tungsten gold-plated brick can be customized according to the needs of the business sellers.
Declaration:Tungsten gold-plated products offered by Chinatungsten Online are only for decoration, commemoration and/or collection, please do not use for illegal purposes.
Announcement
More Links:
Gold-Plated Tungsten Alloy Bar
Gold-Plated Tungsten Alloy Coin

Enquiry & Order