---
Tungsten Gold-Plated Coin for Party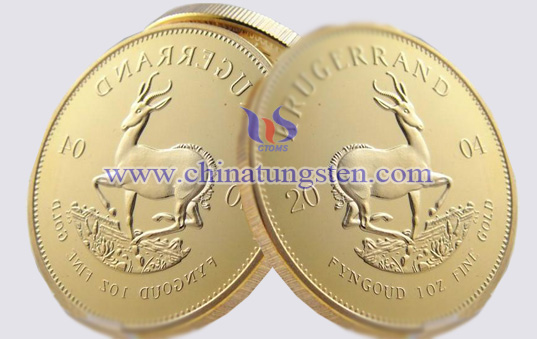 Party is a kind of social activity, which is one of the essential activities as member of social group. Party can be divided into many different types according to its purpose, such as students' party, business party, marriage party and so on.
Tungsten gold-plated coin is usually engraved with the theme of party. For example, for student party, the surface of tungsten gold-plated coin could be engraved "party souvenir of XX session XXX class students." Tungsten gold-plated coin is made of tungsten alloy, so it is also known as gold-plated tungsten alloy coin. High density and good corrosion resistance of tungsten alloy makes tungsten gold-plated coin have a long preservation period without any decay. The size and unit weight of tungsten gold-plated coin for party can be customized as required.
Declaration:Tungsten gold-plated products offered by Chinatungsten Online are only for decoration, commemoration and/or collection, please do not use for illegal purposes.
Announcement
More Links:
Gold-Plated Tungsten Alloy Bar
Gold-Plated Tungsten Alloy Coin

Enquiry & Order