---
Tungsten Gold Bar for Summit Commemoration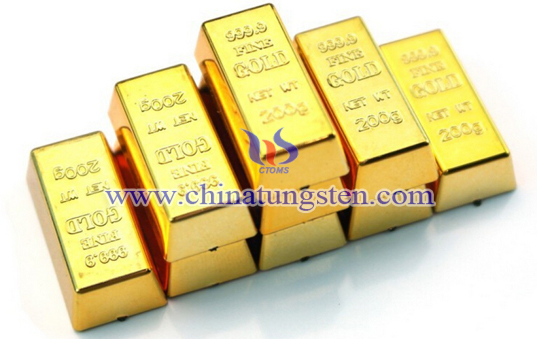 As the name implies, summit is a kind of top-level international conference, participated by top leaders generally, which aims to reach some consensus or sign some common programmatic documents and involves multinational or multilateral international problems. Such as the G8 summit, the Davos World Economic Forum summit, BRIC summit, and so on.
To commemorate this summit held with great significance, you can choose tungsten gold bar, which has exquisite appearance just like real gold bar, and to be engraved the topic and name of the summit in tungsten gold bar's surface, so as to make it souvenir. In order to be more personalized and higher sentimental value, you can also respectively engrave the names of world leaders, the participation time, and the place on the surface of tungsten gold bar. Because of its high wear resistance and corrosion resistance of tungsten gold bar, so it can be permanently saved, and even more unique. The weight of tungsten gold bar for summit commemoration can be customized from 1 kg to 10 kg.
Declaration:Tungsten gold-plated products offered by Chinatungsten Online are only for decoration, commemoration and/or collection, please do not use for illegal purposes.
Announcement
More Links:
Gold-Plated Tungsten Alloy Bar
Gold-Plated Tungsten Alloy Coin

Enquiry & Order