---
Tungsten Gold-Plated Coin for Musicale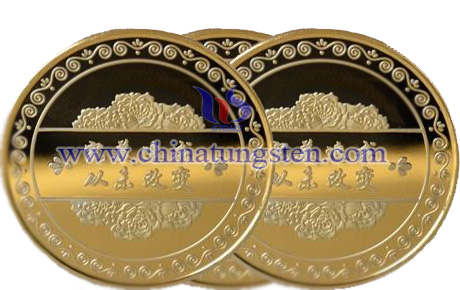 Music can give people the feelings of beauty and baptism of the soul. For many musicians, holding a musicale is very important event in his life. With the improvement of life level, more and more people begin to attention to the spirit of enjoyment and personal sentiments of cultivate, so the countless musicales will be held everyday all over the world.
Tungsten gold-plated coin for musicale plays the role as a commemorative souvenir to the participative music fans by the musicale's organizers or individuals in the musicale. It can be used to express anticipation to the participation and support of the audience; also can be the eternal memory of the musicale. The unit weight, size of the tungsten gold-plated coin for musicale can be customized depending on the specific requirements and the particularity of audience, the unit of weight ranges from 1 gram to 50 grams.
Declaration:Tungsten gold-plated products offered by Chinatungsten Online are only for decoration, commemoration and/or collection, please do not use for illegal purposes.
Announcement
More Links:
Gold-Plated Tungsten Alloy Bar
Gold-Plated Tungsten Alloy Coin

Enquiry & Order