---
Tungsten Gold Bar for Scientific Research Commendation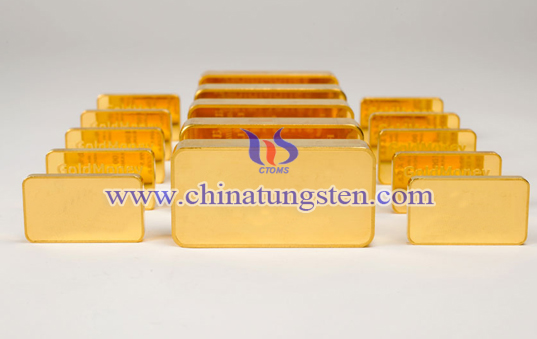 For many researchers, the scientific research result is an affirmation of their long-time hard working and painstaking efforts; also it should be the intellectual wealth of the country. It has immeasurable creativity and social value, which can not only promote the upgrading of their technology, but also to promote social and economic development.
Tungsten gold bar for scientific research achievement commendation is a kind of collections or commemorative gifts that made of tungsten alloy mainly with gold plating outside. It is high corrosion resistant and wears resistant, non-toxic and environmental friendly. Its price is much lower than fine gold bar, but its appearance is surely as bright as fine gold bar. With tungsten gold bar as gift to commend the researchers who make great efforts, work silently for scientific research can achieve the aim of encouragement and appreciation. It is rich of commemoration value, and can be saved permanently without decay. Its size, weight, gold type, engraving and other processes can be customized according to clients' requirements.
Declaration:Tungsten gold-plated products offered by Chinatungsten Online are only for decoration, commemoration and/or collection, please do not use for illegal purposes.
Announcement
More Links:
Gold-Plated Tungsten Alloy Bar
Gold-Plated Tungsten Alloy Coin

Enquiry & Order