---
Gold-Plated Tungsten Bar for Christmas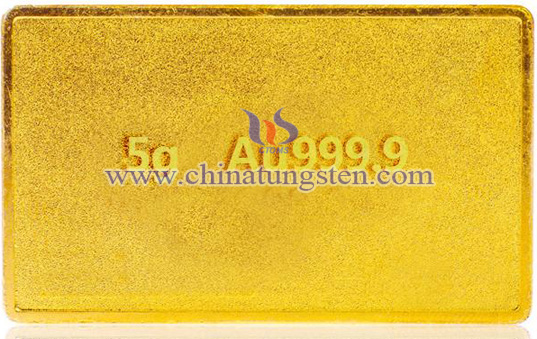 Christmas Day is the day for the Westerners to commemorate the birth of Jesus, which is one of the most important days for them, and became more and more popular in the world nowadays. During Christmas time, people will give each other Christmas cards, Christmas gifts, or the friends and families will wear Christmas hats, dress up the Christmas tree in order to share the joy of the year with each other. Red, white and green are the main colors for westerners on Christmas; they need to use these three colors to decorate their houses as well as to celebrate the birthday of Jesus.
Gold-plated tungsten bar for Christmas is mainly to engrave Santa Claus, deer, elk, Christmas tree or the text like "Merry Christmas" on its surface as a gift or souvenir. The purpose is to commemorate the good things of past year and to bless for the coming year. The weight of the gold-plated tungsten bar usually can be customized as required. Gold content also can be 18K, 22K, and 24K and so on for customers' special requirements. Although gold-plated tungsten bar does not have the same hedging value as fine gold bar, but from the view of collection value, appreciation value and practicability, gold-plated tungsten brick can be longer preserved than fine gold brick. With the same exquisite appearance, gold-plated tungsten bar would cost much lower. Because of its beautiful appearance, people could not tear himself away from gold-plated tungsten bar, but it is also has another kind of beauty without plating. The size, weight, engraving pattern of gold-plated tungsten bar for Christmas can be customized as needed.
Declaration:Tungsten gold-plated products offered by Chinatungsten Online are only for decoration, commemoration and/or collection, please do not use for illegal purposes.
Announcement
More Links:
Gold-Plated Tungsten Alloy Bar
Gold-Plated Tungsten Alloy Coin

Enquiry & Order