---
Tungsten Gold Fishing Sinker for Fishing Game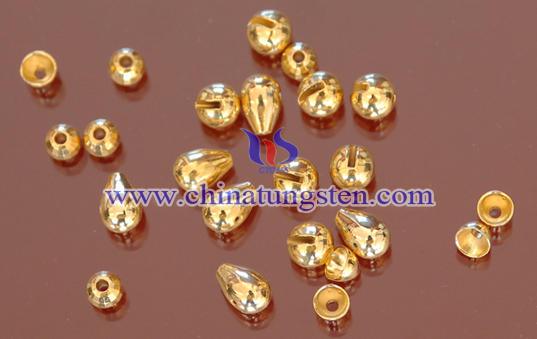 Fishing is one of the outdoor sports for many families, and is popular among all ages. Many fishing guys are fond of holding some type of fishing games to exchange their fishing skill or sharing fishing experiences throughout that game, meanwhile, daily life has been enriched.
Tungsten fishing sinker plays a very important part during that game, which worked as a counterweight to make the lure get down into the water much faster, also it can increase the force of diving bait and anchoring force. Also tungsten fishing sinker with gold plating, called tungsten gold fishing sinker has good resistance to corrosion and wearing properties. If the winner could have this type of tungsten gold fishing sinker as prize, then his/her status would be improved, besides, having some engraving on its surface, such as game date, time, place, rank, mark and any other representative significance information related, then it will be really high symbolic and memorable. The unit weight, size, type of tungsten gold coin could be customized..
Declaration:Tungsten gold-plated products offered by Chinatungsten Online are only for decoration, commemoration and/or collection, please do not use for illegal purposes.
Announcement
More Links:
Gold-Plated Tungsten Alloy Bar
Gold-Plated Tungsten Alloy Coin

Enquiry & Order