---
Tungsten Gold Plated Coin for Bank Credit Card Bonus Point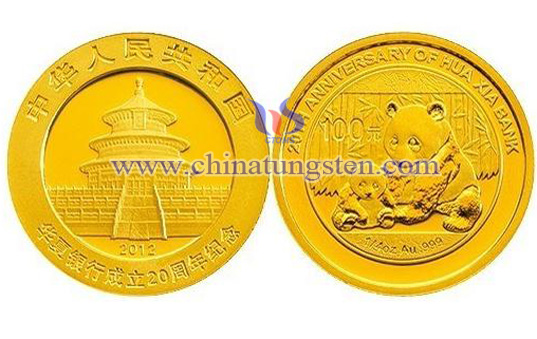 At present, many sites, third-party payment instruments and stores in major shopping malls etc., are taking this bonus point system, which also can be called as integral redeem system. The bonus can be cash, small gifts, as well as the commemorative coins. But it's difficult to well maintain this bonus point system, it requires to have the innovated thinking and a certain amount of money.
For banks, using tungsten gold-plated coin as commemorations will attract more users, because tungsten gold-plated coin has the beautiful golden color just like gold, which can give people a beautiful visual impact. Moreover, it can be purchased with less money, which is much lower than real gold price. Tungsten gold-plated coin has the same beautiful appearance like gold coin. The low cost of tungsten gold-plated coin makes it became an excellent choice for banks to reward their credit cards users. It can reflect the nature of the banks, and attract the users, which can even be said that kill two birds with one stone.
Declaration:Tungsten gold-plated products offered by Chinatungsten Online are only for decoration, commemoration and/or collection, please do not use for illegal purposes.
Announcement
More Links:
Gold-Plated Tungsten Alloy Bar
Gold-Plated Tungsten Alloy Coin

Enquiry & Order